Varifocal Glasses
Varifocal Glasses Online With
100% Satisfaction Guarantee
12 Months Frame Warranty
The Internet's Most Accurate
Online Varifocal Glasses Fitting System
100% No-Risk Satisfaction Guarantee
If for any reason you don't love our new Varifocal glasses and experience crystal clear vision at all distances, we'll either exchange them for you or refund the total cost of your order. Whichever you prefer!
12 Month Warranty
We guarantee that your lenses and frames will remain in good condition for a full twelve months. We'll repair or replace any faults that may develop at our expense.
Introducing the world's leading Varifocal manufacturers and the internet's most accurate Varifocal fitting system.
How To Order Your Varifocal Glasses Online
Step One: Choose your frames, customise your Varifocal lens options and place your order as normal.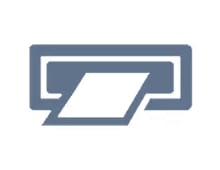 Step Two: We will send you your frames in the post along with some simple instructions on taking a Varifocal fitting photograph.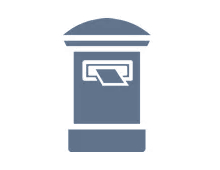 Step Three: Return your frames and fitting photograph in the pre-paid envelope. You can also email the photo if you prefer.
Step Four: Receive your new Varifocal glasses which have been accurately measured to ensure maximum comfort and clarity of vision.
100%
Satisfaction Guarantee
12 Months
Frame Warranty
Providing Online Glasses For
16 Years
Top Rated Glasses Store By
Trustpilot Users
Why Buy Varifocal Glasses Online From Spex4Less?
Varifocal lenses enable you to see at any distance, combining reading, distance and intermediate prescriptions into one lens. Here at Spex4less, we offer a range of varifocal glasses to meet all of your distance, intermediate and near vision needs, using the internet's most accurate varifocal fitting system. With a variety of designer and stock frames, an assortment of lens options and a collection of lens coatings, you're sure to find the perfect combination. All of our Varifocal Glasses are glazed with high-quality lenses and our 100% satisfaction guarantee means that you can try Varifocal glasses, even for the first time, risk-free!
Varifocal FAQ
What are Varifocal Glasses?Varifocal glasses contain lenses that combine your distance, intermediate, and near vision with no visible line. Looking straight ahead you can see clearly into the distance, as you look down through the lower part of the lens, the strength gradually increases, allowing you to see clearly at all distances. They are also known as progressive lenses.
What information do I need on my prescription to order Varifocals?Your prescription should have values for distance and for near, or you may have values for distance along with "near addition" or "reading addition". This is all the information you need to order your new varifocal glasses online.
What happens if I do not like varifocal lenses?Varifocals aren't for everyone and you may be wondering what happens if you experience any problems with yours. If this is the case, and you don't like your new varifocal lenses, even if you're not a first-time wearer, we will happily exchange them for something else or refund your order.
Can you use my existing glasses to take the measurements?No, the measurements we require to give you the best possible vision are specific to each frame whilst you are wearing them. Importantly, the height from your pupil to the bottom rim of the frame.
What is the difference between Standard, Premium and Elite Varifocals?The field of view through the intermediate and reading part of a varifocal lens does not carry across the whole width of the lens. This field of view is increased (wider) in our premium lens and even more so in our elite lens. Premium and elite varifocal lenses have less edge distortion than our standard lens. Please note: We do not use any budget or cheap varifocal lenses, our standard option is still a great lens.
What frames are suitable for Varifocal lenses?Varifocal lenses require a certain depth of frame to accommodate the transition from distance to reading. Frames that do not have a lens depth of at least 27mm will not have a varifocal option. If you browse our Women's and Men's Varifocal categories you will only see frames that are suitable for Varifocal lenses.
Do you supply Occupational Varifocals?Yes, these are varifocals for office use only. They have a very limited distance section or none at all. They are designed for wearing when spending long periods at a computer, where both intermediate and reading vision is required. When choosing your lenses, select either the "Hoya Tact", "Essilor 2V" or "Essilor 3V" options. More information about these lenses can be found on the "more information" link when selecting your varifocal lens options.
Lenses Options At A Glance
Our most popular varifocal lens options can be found below. To work out the complete price of your varifocal glasses, take the frame price and add on the cost for your choice of "Varifocal Type, Thinness (Index), Tints & Transitions and Coatings. For a more detailed quote or for prices on a specific varifocal lens, please call our helpline on 0151 632 6611.
Varifocal typeStandard Varifocals +£60
Premium Varifocals +£87
Elite Varifocals +£130
Thinness (index)1.5 Standard +£0
1.6 Thin +£40
1.67 Thinner +£60
1.74 Thinnest +£95
Tints & Transitionsclear lenses +£0
Tint Grey or brown +£10
Tint G15 +£20
Tint & Mirrored +£45
Polarised Grey or Brown +£50
Photochromic Grey or Brown +£50
Transitions XTRActive +£99
Drivewear +£130
CoatingsScratch Resistant Coating +£0
UV Coating (Not required with Tints or Transitions) +£5
Multi Anti-Reflective +£20
Crizal Sapphire (Only on Essilor Varifocal lenses)+£60