New To Spex4Less?
Sign UP NOW And Receive Exclusive Discounts -
SIGN UP

Prescription Glasses Online
100% Satisfaction Guarantee
12 Months Frame Warranty
Top Rated Glasses Company
by Trustpilot Users
100%
Satisfaction Guarantee
12 Months
Frame Warranty
Providing Online Glasses For
15 Years
Top Rated Glasses Store By
Trustpilot Users
Prescription glasses by style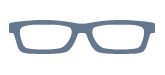 Rectangle
Oval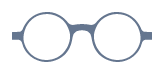 Round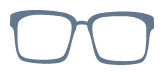 Square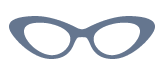 Cat Eye
Half Eye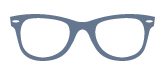 Wayfarer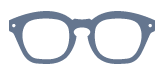 Keyhole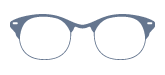 Clubmaster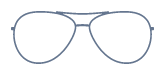 Aviator
Why Buy Glasses Online From Spex4Less?
Here at Spex4Less®, with a copy of your prescription, you can buy high quality prescription glasses online. From the comfort of your own home you can enjoy massively reduced prices on a huge range of prescription eyewear. Spex4Less has been providing prescription glasses online for over 15 years. During this time, we feel that we have mastered the supply of glasses online and perfected the aftercare. Furthermore, each purchase is backed by our 100% satisfaction guarantee and 12 months frame warranty. See our Guarantee Statement for full details.
Whether you are looking to buy a cheap pair glasses or treat yourself to a pair of designer glasses, you'll receive the highest care from our dedicated customer service team.
How Do We Sell Such Cheap Glasses?
Huge stock of spectacles, frames and lenses.
Because of our high purchasing volumes, we are able to negotiate better deals with our suppliers. We then pass the savings on to our customers.
Prescription glasses are glazed in-house using the latest glazing technology by optical professionals.
Because our overheads are minimal, especially when compared to high-street opticians, we are able to sell our prescription glasses at much lower prices.
How Do I Find The Perfect Pair?
Here are some quick tips to help you find the perfect pair of glasses:
Firstly, browse through our various category pages such as, Designer glasses, Varifocals, Prescription Sunglasses or Sports Glasses.
Then, use the filters to narrow down your selection by size, brand, and more.
Also, if you know the model number of a frame you like, use our instant search to find it quickly.
Check out our information on how to choose the right size of glasses.
Similarly, see our information section for helpful advice such as how to read your glasses prescription and how to adjust your new glasses.
Finally, if you need help or advice, please don't hesitate to talk our friendly staff (contact information is below).
What If I Don't Like My New Glasses?
In the unlikely event that you are not happy with your new glasses, simply return them to us for a free exchange or full refund. You can enjoy a full 100% Satisfaction Guarantee and 12 months frame warranty on any order made at Spex4Less. Click Here to read more about our returns policy.