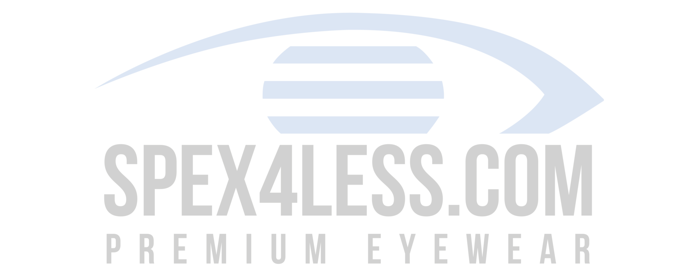 Did you know that your glasses frames can be recycled? With our glasses re-glaze service, we can supply lenses made to your new prescription and fit them to your existing frames - a much more environmentally-friendly alternative to throwing them away. We can also read the prescription details from your existing lenses to produce a replacement pair if you wish.
This service is extremely useful if...
Your prescription changes and you wish to recycle your current frame.
You damage your current lenses and wish to replace them.
You wish to replace your current lenses with a different lens type.
You purchase a new frame elsewhere and would like us to fit your lenses.
Step 1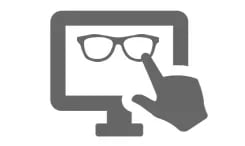 Customise and order your lenses using the "Order Your Lenses" button above.
Step 2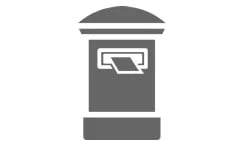 Post your glasses along with your order number to: Spex4Less, Everite House, Carr Lane, Hoylake, Wirral, CH47 4BG.
Step 3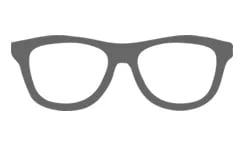 Receive your new re-glazed glasses in the post and enjoy crystal clear vision once more.
RIMLESS FRAMES: 1.5 Standard thickness lenses are unsuitable for reglazing rimless frames. If sending a rimless frame please choose either 1.6 or 1.67 lenses.
There is an additional charge for rimless reglazing due to the complexity and time taken to match the shape and drill positions to your existing lenses.
Please note: Whilst the vast majority of frames are suitable for standard reglazing, occasionally we receive a frame that is not suitable. Some frames are considered too brittle to reglaze and some frames require specialist manufacturer glazing such as highly wrapped sports frames or impact safety glasses. Should the frames we receive be deemed to be not suitable we will contact you and return your glasses along with a full refund. Whilst Spex4less uses the utmost care and expertise in reglazing customers' glasses, it can not accept responsibility where, rarely, a frame may break. All reglaze work is undertaken at the customer's risk. Frames may contain weaknesses that are not visible on initial inspection, such as inherent cracks and metal fatigue. Spex4less is not responsible where glasses may break during the reglazing process.
Reglaze Your Own Frames Reviews
Rated 4.9 out of 5 based on 487 reviews.
Powered by
Excellent service and quality, much better than the very expensive high street providers.
Great service, fast turnaround and quality product. Will use again
Quality reglazed glasses - I sent them my frames and I received them 3 days later which is very fast : )
Excellent in every respect
A great quick efficient service. Used them twice so far.
I have been using spex4less for several pair of glasses. Always happy with the end result and the process. Will continue using the service in the future as well as recommending it to family and friends
This is the second pair of glasses we have had reglazed Superb service & quality product.
Perfect reglazing service. Fast turnaround time. Honest pricing with no hidden cost. The website is easy to navigate for customization and Spex4less has a good range of lenses you want to choose from basic to professional name brands such as Hoya, Zeiss and Essilor with transparent prices.
Would definitely use again
Great price and great service
Super quick turnaround and great price
Really great service, my glasses back with me in just 3 days, and now able to wear my old sunglasses again!
Excellent stuff. Pretty surprised at the quality,which is top notch
Excellent reglazing of sports glasses
Re glaze was done really quickly and lenses are perfect
The lenses were slightly scratched. But the sarcasm to simple requests was unwelcome
Already have uploaded my appreciation on Trust Pilot for you kind and efficient service thank you
My second order with spex4less they have been excellent on both occasions