Glasses are more than just a necessity. Stylish frames can make the perfect fashion accessory. Glasses are a crucial part of our outfit and in some ways, are an extension of ourselves. They tell people about you before you even speak a word. Finding glasses that suit your face shape is crucial, but choosing glasses that suit your personality is just as important. Finding the perfect type of glasses can be a tough choice to make.
One of the biggest choices to make when choosing a pair of glasses is whether to go for full-rimmed, semi-rimless or rimless frames. In this blog, we'll outline the features of each style and give an insight into what may be the best choice for you.
Full-rimmed Glasses
Full rimmed glasses are the most common style of glasses. The lenses are completely surrounded by material, whether that is plastic, acetate or metal. This style of glasses is usually the most sturdy. The lenses are protected all the way around which is especially useful if you're prone to dropping them. Full-rimmed glasses are also great for those with a higher prescription that require thicker lenses. Full-rimmed frames hide the lens material in a way that semi-rimless and rimless glasses can't.
Choose titanium frames if you're after sturdy and long-lasting glasses. Oakley glasses are a popular brand for this type of glasses and give you strength without sacrificing style. The Oakley Cartridge is a favourite amongst glasses wearers. Its sturdy titanium frame is covered in stylish satin black and blue colours which ooze sophistication.
Acetate/plastic frames are the most popular material amongst glasses wearers and offer strength and versatility. The strong plastic frames can be developed and decorated with stylish colours and patterns, making them perfect for those after a bold fashion statement.
Semi-rimless Glasses
Semi-rimless glasses offer a stylish and comfortable choice for eyewear lovers. These frames don't surround the lens completely. The frame covers the top of the lens but leaves the bottom half of the lens open. The lens is kept in place using a clear wire. The big advantage of semi-rimless glasses is that they are lightweight. This makes them perfect for people who wear glasses all day long uncomfortable and could be the ideal type of glasses for you.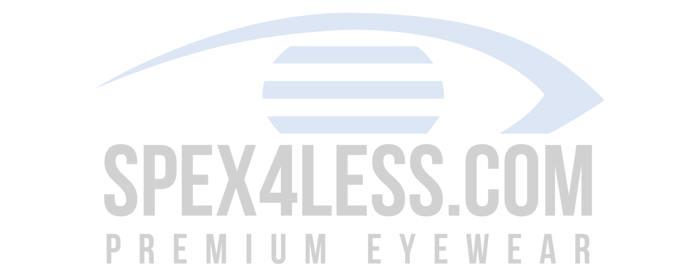 Semi-rimless prescription glasses are particularly popular amongst men. They offer a stylish design that is appropriate in both professional and casual settings. Check out Oakley and Rayban for a variety of must-have semi-rimless frames. The RX 3578V Ray-Ban Glasses is a particularly unique and stylish design.
Rimless Glasses
Rimless glasses are perfect for those who choose functionality over fashion. This isn't to say they can't be fashionable, however. These glasses have no frame surrounding the lenses. The lenses and arms are held together using screws. Having no frame allows the lenses to be light, this is great for those who can find glasses uncomfortable or people who wear them for extended periods of time. The lack of a bulky frame also means your face isn't covered up. This is great for those who like to show off their makeup skills or just their faces' natural beauty.
There are plenty of advantages to rimless glasses. They are extremely lightweight which is great for those with high prescriptions who would need thicker heavier lenses. The lack of frame not only means your face isn't covered up but also means your vision isn't obscured either. Some glasses frames can obstruct your vision slightly and add a 'border' around your peripheral vision. This usually isn't a problem but could be something to consider for some people.
With a wide range of styles and frames out there, choosing which is best for you can be difficult. Ultimately, it is best to choose whichever frame is the most comfortable. This is especially important for those that wear glasses for extended periods of time.
Check out spex4less for a huge range of Full-rimmed, Semi-rimless and rimless frames in a variety of colours and from a mix of brands.