Cebe Cinetik 2.0 Sports Glasses
Cebe Cinetik 2.0 Sports Glasses
Cebe Cinetik 2.0 Sports Glasses. Cebe Cinetik 2.0 sports glasses are great for Cycling, Running & Golf. Available in various cool frame colours with different lenses for different sports. All Cinetik models, except for colour CBS092, are also supplied as standard with an additional pair of interchangeable lenses for varying light conditions. Cinetik 2.0 is an ultra-light frame, just 20 grams and features anti-fog vented lenses and adjustable anti-slip rubber nose pads. An optional prescription insert is available for prescription wearers glazed with your spectacle prescription. CBS087 - Matte Black/Grey comes with transition lenses and CBS092 - Shiny Black/Polar Grey comes with polarised lenses.
Cebe Cinetik 2.0 With RX Insert Fitted (Front View)



Cebe Cinetik 2.0 With RX Insert Fitted (Rear View)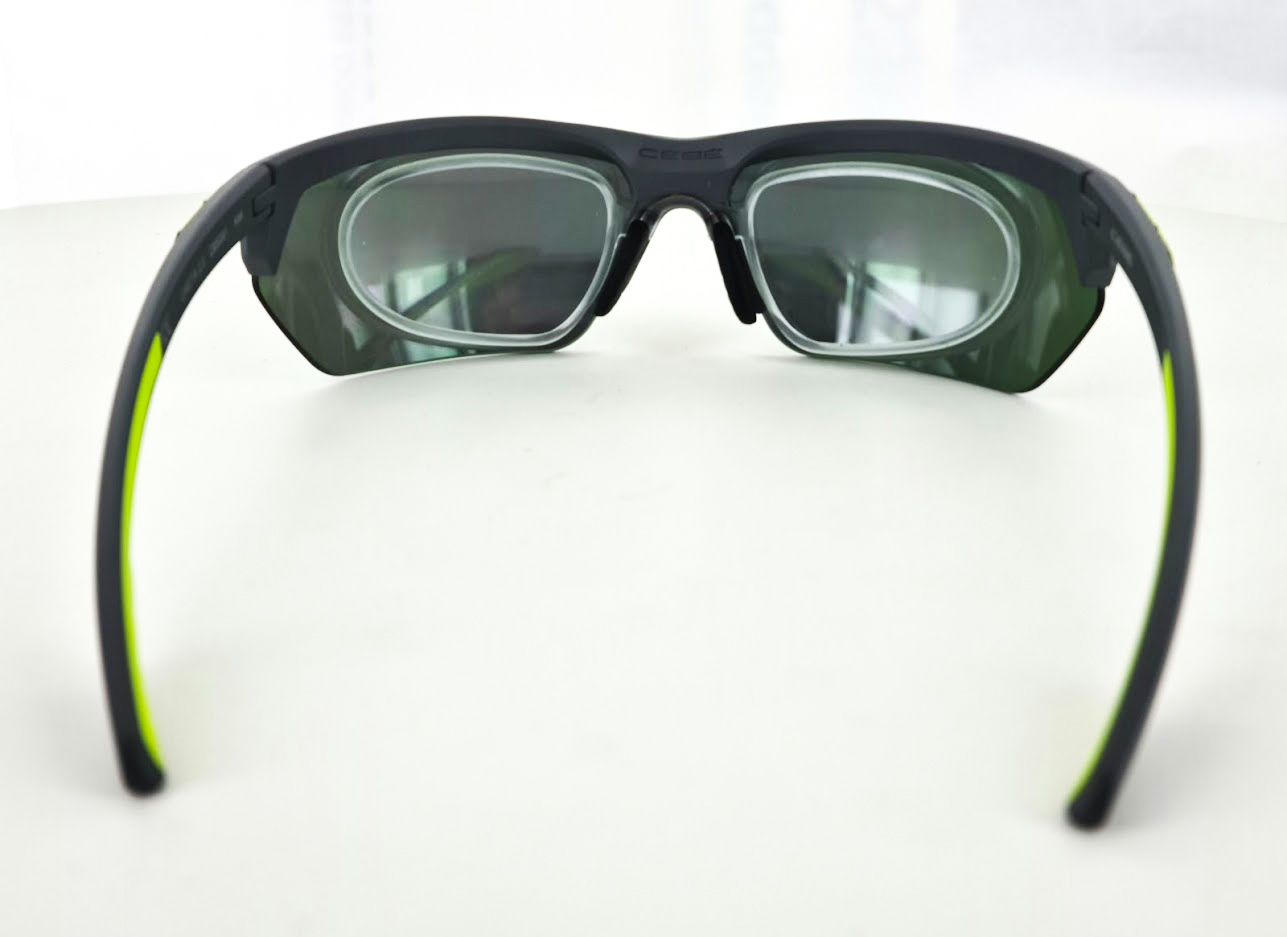 | | |
| --- | --- |
| Gender: | Unisex |
| Frame Type: | Semi Rimless |
| Material: | Acetate |
| Nose Pad: | No |
| | |
| --- | --- |
| Bifocal Availability: | Yes |
| Varifocal Available: | No |
Cebe Cinetik 2.0 Sports Glasses Reviews
Rated 4.7 out of 5 based on 59 reviews.
Powered by
Great cycling glasses. Prescription lenses can easily be fitted if required (if you don't have the prescription lenses fitted, you would hardly notice the clip in point). I've got the reactive lens which I find best for our changeable weather.
Excellent glasses for running. Light and comfortable.
Brilliant sunglasses with prescription lenses, includes two different lenses, clear and yellow
Supplied with3 lenses plain and two colours, using them for golf so still to work out best options. Quality is good and good price in comparison to High St. prices.
glasses good my fault choosing a pair that were too small
Good fit pleased with lens inserts can see really well.
Great glasses for cycling.
generally seem of poor quality and the lens is not as clear as expected
Had a pair before, easy to wear
Excellent purchase. Great value for money. Good quality and speedy delivery in 3 days
Seem a well made very sturdy pair of glasses, I am using them for cycling and playing badminton
Just great and exactly what I was looking for!
Excellent product for cycling. Reduces wind and pollen irritation significantly for me
Great value for money. Prescription inserts work well.
Perfect, just what I wanted at good price
A great pair of cycling sunglasses. Very light, you hardly know you are wearing them. The prescription lens works very well, it's great to be able to see what everyone else can! Very happy.