FREE (1.6 Hi-Index) Thin & Light Lens Thinning - Worth £40
1.6 lenses are made from a denser material than standard lenses. This means that less material is needed to bend the light in order to correct the same amount of refractive error, resulting in a thinner lens. Up to 23% thinner than a standard 1.5 lens!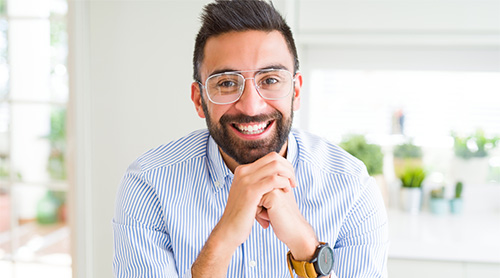 FREE Multi Anti-Reflective, UV and Durable+ Lens Coatings -

Worth £40
The MAR Coating helps to reduce annoying halos from oncoming car headlights at night and allows more useful light to pass through the lens to your eye. The reduction in reflections will also improve what others see. Onlookers will be able to see your eyes rather than patches of reflected light.
How To Claim Your 2-for-1 Discount
Step 1: Add 2 frames of your choice to your cart. One frame must be one of our premium designer brands. These are identified by a crown on the product image. The other must be one of our stylish regular (non-designer) glasses or selected designer brands listed here:
Naeli, Vienna Design, Barbour International, Lipsy, Dunlop and Jaeger.
Step 2: At checkout use the discount code: BOGOFF
Step 3: Enjoy the regular (non-designer) or selected designer pair for free!
Exclusions:
This coupon code only applies to an order of 2 or more frames, where the cheapest one becomes free. Only standard uncoated prescription lenses are included.

If you decide to keep the cheapest frame and return the more expensive one, you'll need to select a new frame to proceed with the code. Alternatively, you can opt to pay the original price of the cheaper frame. If you choose a more expensive frame, you'll have to pay the price difference.